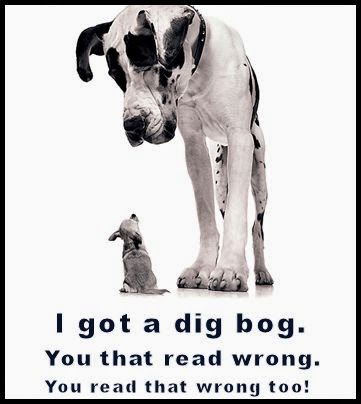 Your brain is a little too clever. It will read what should be on the page instead of what's actually there. That's just one of the reasons why proofreading is so very tricky.
Many people think all they have to do is read a piece over, and they'll spot any mistakes. Simple, right? Except it doesn't really work that way. In fact, you are less likely to catch errors in your own writing than someone else's, because you know what you meant to say.
Here are a few tips on mastering the skill of proofing.
1. SPELLCHECK.
That's so obvious, you don't even need to be told. Oh yes you do. People skip this all the time, or simply forget to do it. The worst part is that everyone knows about spellcheck and how it works. So when you don't use it and leave misspelled words in your writing, it looks like you don't know what you're doing. Many applications have dynamic spelling built in (including MS Word), so make use of it. Be careful with autocorrect features—we all know how wrong that can go.
2. Slow. Down.
Don't read at your usual speed. Slow it down to a word at a time. A technique to help with this is to use a piece of paper to cover the lines below the one you're reading; that discourages you from scanning rather than reading.
3. Proof in a different format.
Print it out, save it as a pdf, even send it to your tablet or smartphone. Reading the text in a different format frames it just differently enough that it helps you notice details in a new way.
4. Read out loud.
This is particularly good for flow problems, but the act of speaking each word gets you to look more closely at them.
5. Have someone else proof it.
This really works better if it's someone who has also developed their proofing skills. But even someone who hasn't can spot a few errors. Note: you can't trust clients to proof the text that they gave you. Seriously. They will read the text the way they meant it every single time. Then they'll blame you if typos end up in the final result.
6. Proof for one issue at a time.
Strictly speaking, this is more of an editing thing than a proofing thing (and there is a difference). Once you have the content set, make separate passes through looking for things like misplaced punctuation, subject-verb agreement, verb tense, adjective and adverb overuse, unnecessary instances of that or could, and any other problems you know yourself to be guilty of.
7. Take a break.
Coming back to something with fresh eyes a few days later makes it much easier to spot errors. And for creative work, it makes it easier to see flow problems, and even a little easier to figure out how to fix issues like that.
Even with all of that, problems will sneak through. Typos happen, even to the best of us. Look at this excerpt from Good Omens, by Terry Pratchett and Neil Gaiman.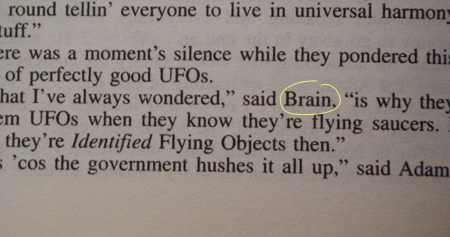 You may not be able to hope to prevent them entirely. You just want to minimize the embarrassment of getting caught at them, and try to head them off as much as you can.
Now I'm wondering where the typos are in this post. It seems impossible to write a post about typos and not have any pop up.